No Current Events at this time.
CONNECTING CONSERVATIONISTS
Jean along with 19 other Future for Nature Award winning conservationists spoke with over 150 students from around The Netherlands on October 26th at Burgers Zoo in Arnhem to talk about nature conservation.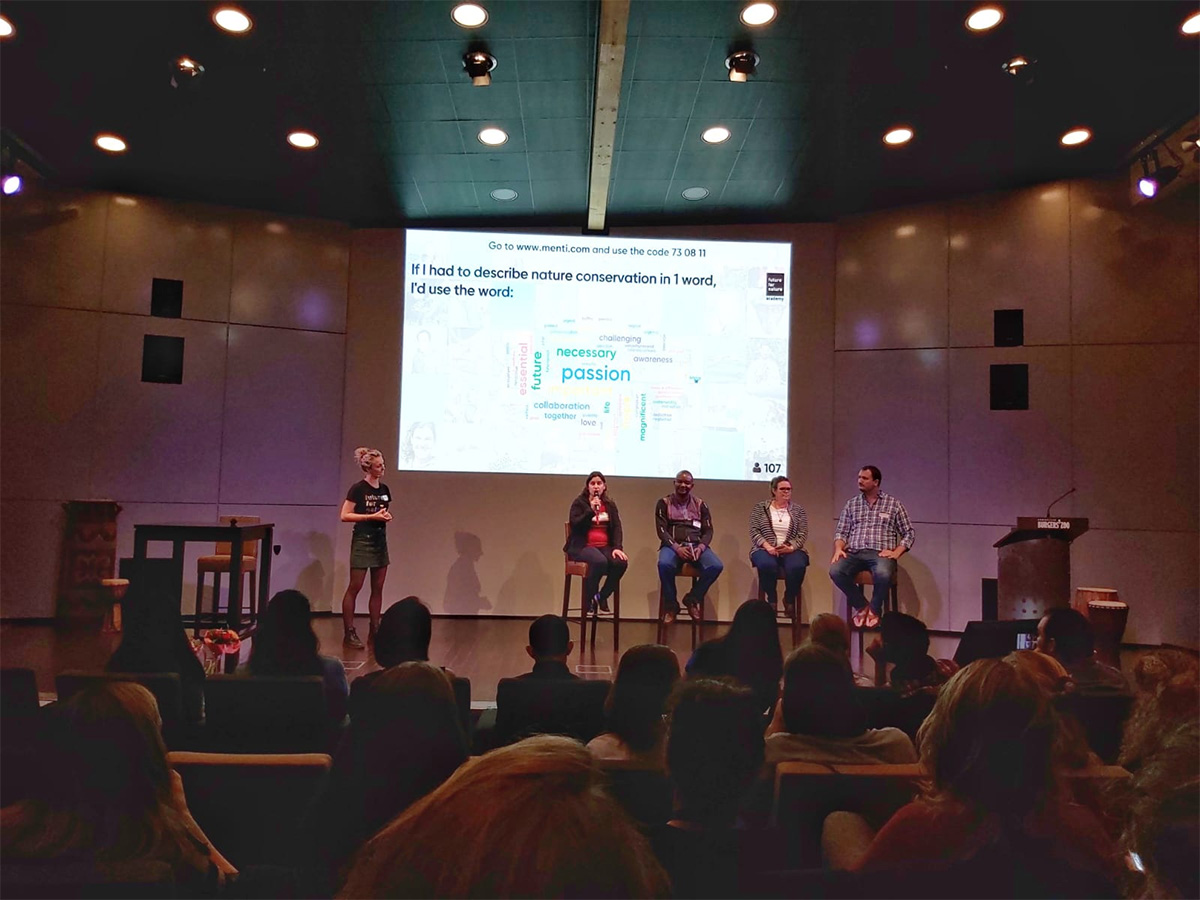 On Saturday October 26th, we have the pleasure of welcoming 20 Future For Nature Award winners in Royal Burger's Zoo in Arnhem to talk about nature conservation. During this very special event, you will have the unique opportunity to get to know them, learn from them, be inspired by them (maybe inspire them too!) and join forces for the protection of nature🐯🐾🌴!
The programme for this afternoon consists of 2 parts. The first part is a plenary panel discussion in which we will all discuss conservation, sustainability & biodiversity. Not only do you get to listen to the views of the winners on these topics, you will also have the chance to share your ideas and opinions with the rest of the audience💬🗨 During this discussion, we're all conservationists💪!
After the plenary discussion in the auditorium, the VIPs are invited to participate in workshops, together with the Future For Nature Award winners. During the workshop, you will join a cozy group of your own choice and there will be room for everyone to exchange ideas and learn from each other. Each group will cover a special theme. We will end the day with drinks🍷🍻🍶 where you can chat and network with the Future For Nature Award Winners and other VIP participants.
Programme of the afternoon:
12:30-13:00 Walk-in
13:00-14:00 Plenary panel discussion with Future For Nature Award winners
14:15-16:30 Workshops
16:30-17:30 Drinks
Registration for the VIP places are CLOSED!
If you can't attend the entire programme but like to be part of the plenary panel discussion (12:30-14:00), you still can without being a VIP! In that case you have to register via: https://www.burgerszoo.nl/beleef-het-park/activiteiten. Note that this registration is only for the panel discussion and does not include your ticket to Burgers' Zoo.
BREATHE WORKSHOP
Do you want to let go of what is holding you back? Do you want to know more about emotional intelligence? Do you want to just be yourself? Come along to Yungaburra and experience a breathe on Sunday 26th November.
To register and get more information on this event, select the DETAILS tab above.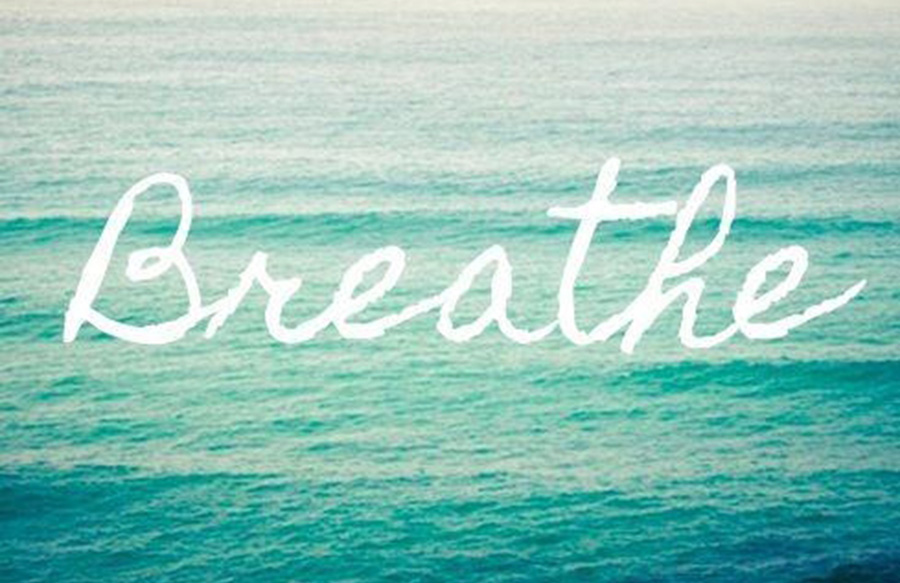 Jean will be facilitating a group breathe workshop. In this one day event you will experience a breathe in a supportive and safe environment with practitioner Jean Thomas. During this transformative workshop you will experience:
What is emotional intelligence
Discover what is holding you back
Let go of the past & transform
Create new steps forward in your life
COST:
$147.00
LOCATION:
Flow Chiropractic & Wellness
11 Harper Ave
Yungaburra
QLD 4884
REGISTRATION:
This workshop link is limited to only ten people. Secure your place – REGISTER NOW.
"The breathe blew my mind. Never felt so much power before."
Tarrin – Relationship Manager
"If you are a miserable rock, then a small crack can open up to who you really are. Jean can help you find a way out of the rock."
Adam Permaculture Farmer
"I found the breathe an easy, gentle and natural process that helps you let go of limitations and old beliefs with great support from Jean."
Michelle – HR and Marketing Manager
"This workshop is so helpful for anybody who is too busy to stop and remember to breath, which is so prevalent in today's world."
Gwen
"This was the most powerful experience I have had in al the work and practices I have done. Deep breath is like breathing in fire. It re-kindles the heart and clear it of all debris."
Michelle Environmental educator and Gypsy
"Jean lead an amazing session. Extremely supportive in their session and knowledgeable. The whole experience was amazing and satisfying."
Robyn
"This Breathe Workshop was not what I expected. It was so fantastic. I will recommend it to everyone."
Catherine Farmer
"This Breathe Workshop has changed my life."
Charlotte Chiropractor
GOAL SETTING WORKSHOP
Do you have a dream? Do you want some effective tools to make it happen? Come along to ignite your passion on Sunday 30th July, 2017.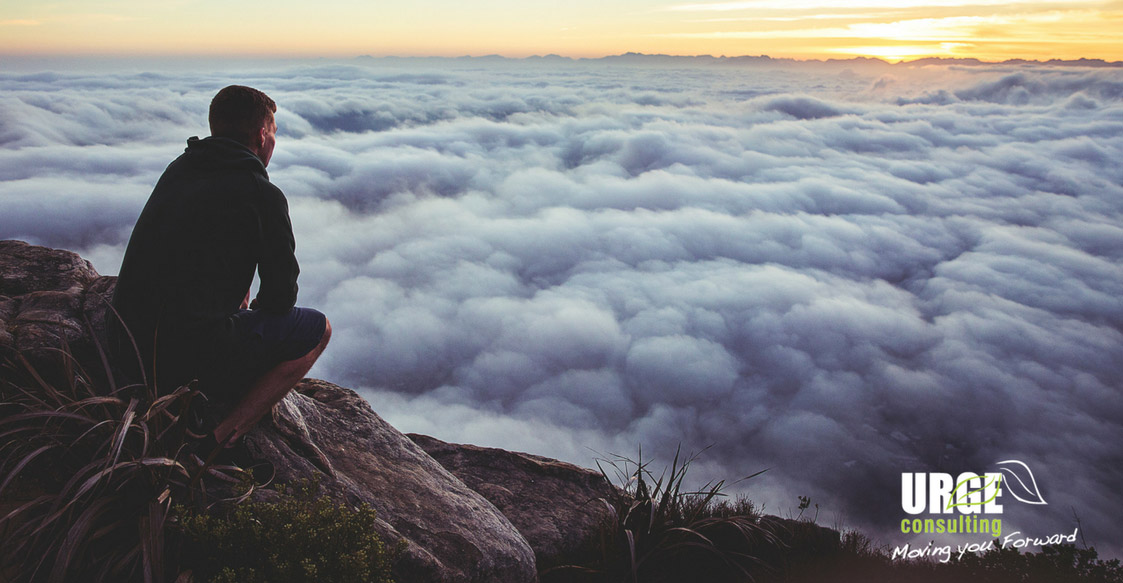 Do you have a dream? Do you want some effective tools to make it happen?
In this workshop you will:
Be guided through a process to ignite your passion and listen to your heart so you have the energy you need to get things done and achieve more over the next year
Take time to reflect and reassess your goals for the next financial year
Learn proven success strategies from award winning conservationist
Hear Jean Thomas' story of struggle and success during a decade of working and living in Papua New Guinea which is sure to light a fire in your belly
Leave the workshop with a clear vision and pathway to achieving your goals for both business and pleasure
One of the biggest challenges in trying to achieve what we want in life is dealing with overwhelm. Overwhelm can be debilitating. It stops you in your tracks and leads to wanting to give up. I experienced this just two days ago. I am currently painting a newly renovated space to make way for a bed and breakfast. I was exhausted, at my wits end and just didn't feel I had any energy to keep going. I wanted it done yesterday, putting more and more pressure on myself pushing through the fatigue and the physical pain. I was totally feeling the stress of getting it done
It wasn't until I said to myself "you are not going to get this done accept it". I surrendered into the acceptance until I came to peace. This happened in an instant. The full weight of what was previously on my shoulders lifted and I felt renewed energy to keep on going. Miraculously I completed the task with a smile on my face and had to chuckle at the contrasting emotions I was feeling at the situation. Emotional Intelligence is key to getting what you want in life. You will learn more about this during my ignite your passion workshop. Please join me.
Did you know that you are 80% more likely to achieve your goals if you write them down? That's what this workshop is all about – getting clear about what you want, write it down, make a plan and take action.
COST:
Investment is $97 / person and you can bring a friend for $3.
BYO:
Lunch, old magazines to cut up, notebook
LOCATION:
River Song Retreat
289 Mullins Road
Millaa Millaa, QLD 4886
"Great practical skills for fin-tuning my life through focused goal setting. Love the tools and the process of using them."
Tim – Chiropractor
"I really enjoyed Jean's laid back approach and flexibility to accommodate people from all ages and walks of life in order that we maximize our learning experience."
Neil – Infopreneur
"This workshop has given me everything I needed practically and emotionally in order to be able to identify what my goals actually are."
Charlotte – Chiropractor
"Jean delivered a refreshing workshop. A much needed moment in time to reflect, assess and uncover my passions.  I learnt the importance of writing down and planning my life so as to be confidently travelling towards goals, dreams, desires and how emotional intelligence can make this journey more graceful. Thank-you Jean"
Hayley – Small Business Owner
"Jean's coaching day was very inspiring. The day was full of great ideas. She presented in a way that has encouraged me to be very keen to set and achieve my goals. Thank-you Jean"
Sophie – Nurse
"Jean is a  super inspiring, kind and gentle coach. I like the way she can convey an emotive side to goal setting along with hands on practical takeaways."
Jess – Community Engagement Officer